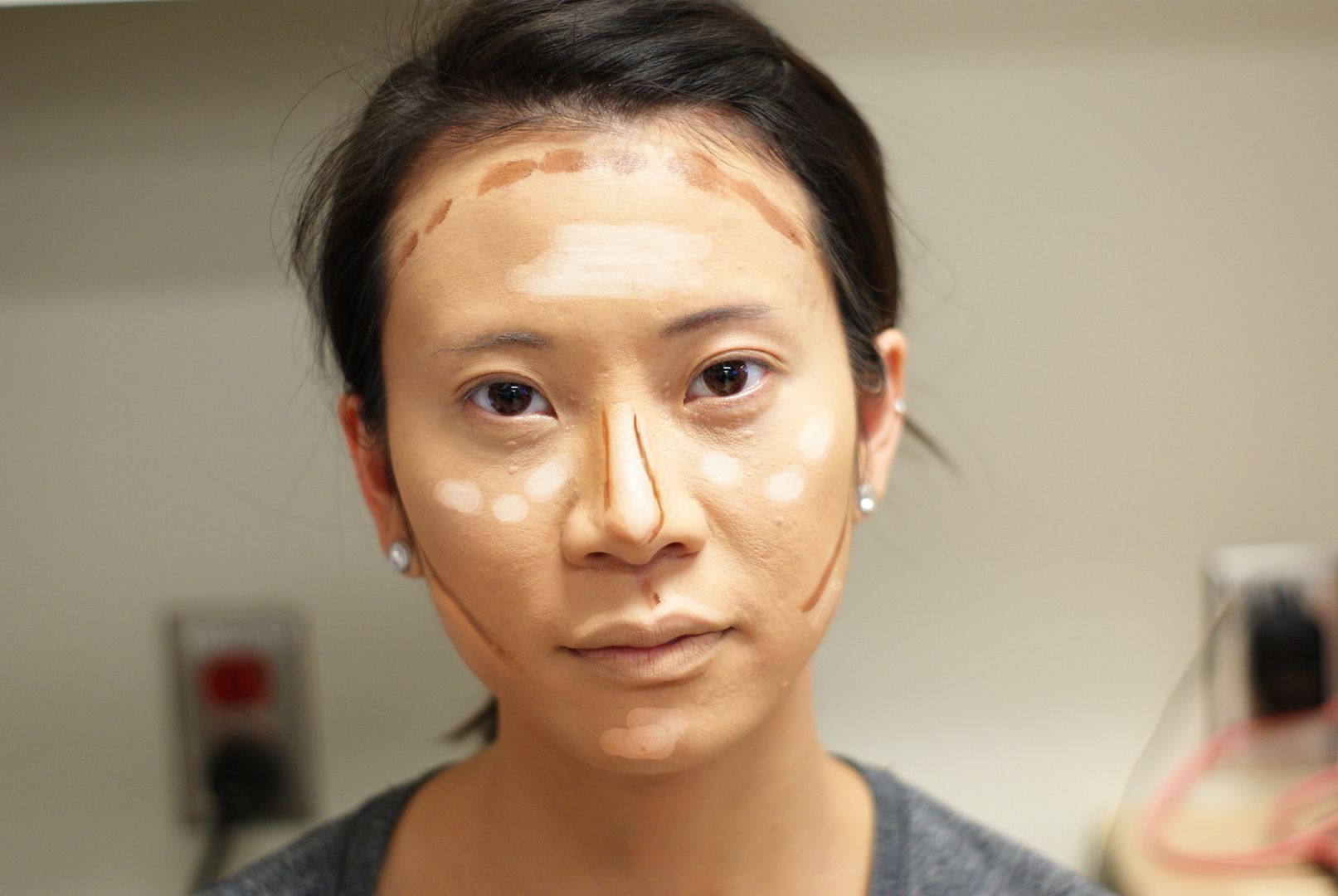 Thanks Melissa

for being a model

I had the luxury of sitting in while my co worker Melissa got dolled up for a wedding

.

I decided to take full advantage of the opportunity to snap a

picture

and get some advice from

my

friend and makeup artist,

P

re

et

on  general tips on contouring and highlighting. Melissa really wanted a very natural look so contouring and highlighting are

very

subtle.

Enjoy the read.